NEWS
By: Great Restaurants Of Long Island
Nov 17, 2014
By: Great Restaurants Of Long Island
Ben's Deli in Bayside, 211-37 26th Avenue (718) 229-2367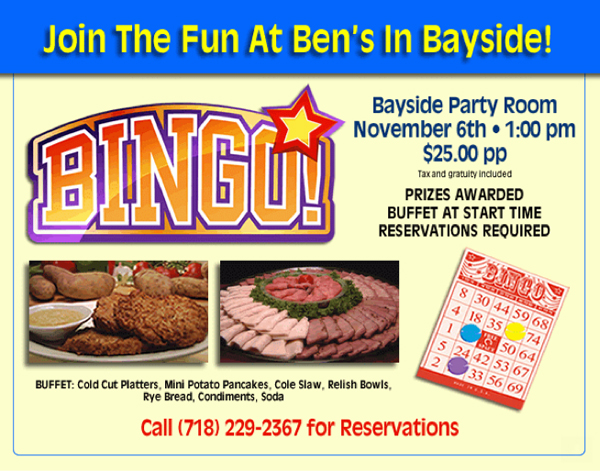 View Full Post »
The Bohlsen Restaurant Group raised funds for local breast cancer coaltitions. Owners Michael & Kurt Bohlsen brought their five-year total of funds raised to $70,000 with this year's Think Pink October contribution.
View Full Post »
TAKE THE SURVEY
Take our survey and you could WIN A GIFT CERTIFICATE at one of our sponsored restaurants.
QUICK POLL
How many times a month do you dine out?