NEWS
Sep 21, 2012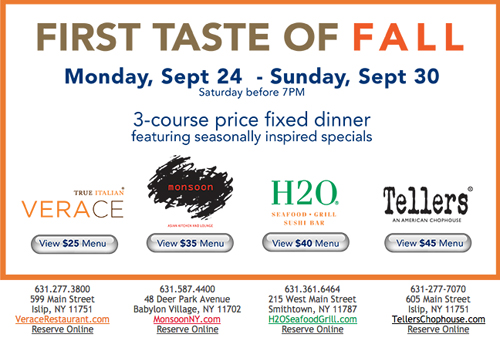 View Full Post »
The Bohlsen Restaurant Group (Tellers, H2O, Prime, Verace, Monsoon & Beachtree)
www.BRGroup.biz. THINK PINK MENUS BENEFIT LOCAL CANCER COALITIONS,
Oct 1 - 31.
View Full Post »
TAKE THE SURVEY
Take our survey and you could WIN A GIFT CERTIFICATE at one of our sponsored restaurants.
QUICK POLL
How many times a month do you dine out?