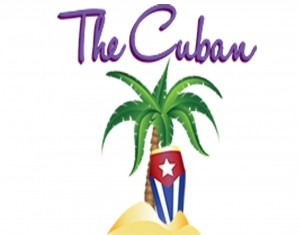 As you approach The Cuban Restaurant and Cabaret, you see the classic restored fifty's and sixty's cars, the same as you would in Cuba. The exotic colorful facade with the logo palm tree is also reminiscent of Cuba. This restaurant is a dream come true for owner William Martinez who has been working on making this dream a reality for many years. Willy's vision was to combine traditional Cuban cuisine with fresh fruit cocktails that compliment excellent food, and friendly service in a fun and lively atmosphere. You will feel like you're on vacation dining on authentic Cuban cuisine using original recipes with traditional flavors. Together with the vibrant ambiance and Latin rhythmic sounds will give you the experience of a luxurious Cuban Club.
Their exciting drink selection, especially the mojitos, is their specialty and you can enjoy them at the lively bar while watching the show and dancing to the Cuban beat. Live entertainment is the best at The Cuban where Cuban and Latin shows include some of the greatest music and dance. Customers are raving about The Cuban: "What a Cuban aficionado would frequent." "Drinks were large and a happening dance floor and bandstand." "live Mariachi bands on Friday and Saturday nights." "This restaurant is a hidden gem."
At The Cuban, they also specialize in private parties for all occasions: weddings, anniversaries, sweet sixteens, bar mitzvahs, bachelorette parties, and corporate functions. The great private party room can accommodate large gatherings and their catering manager will put together a menu to suit your needs. Visit The Cuban - you will feel the beat and join the party!