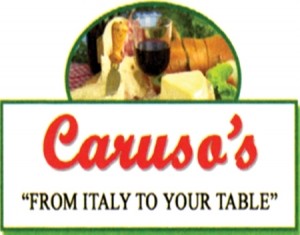 A Family owned and operated authentic Italian Pork Stre, Caruso's offers the finest quality gourmet foods.   They sell USDA #1 prime meats, imported cheeses and other fine items.
Vincenzo Caruso and his wife, Silvava, both natives of Calabria, work hard to create authentic Italian food. Vencenzo, a chef with 40 years experience, runs the store everyday with his wife and their son, Ralph.
Let the Caruso family cater your next special event, BBQ, or boating excursion.