La Spezia Family Style
400 Glen Cove Avenue, Sea Cliff
LaSpeziaFamilyStyle.com
516-801-4155
Dinner
Tues - Thurs  5 - 10
Fri & Sat   5 - 11
Sunday  3 - 9
All Major Cards
DINNER SPECIALS; TAKE OUT; PRIVATE PARTIES; CATERING; OUTDOOR DINING; HANDICAP ACCESSIBLE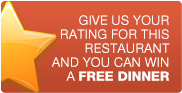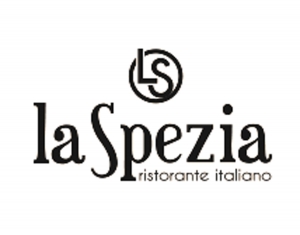 One of Sea Cliff's newest restaurants, La Spezia, instantly became popular because of their family style, large, hearty portions of classic Southern Italian cuisine.  Erica Marcus of Newsday noted their fried calamari, antipasta salad, zuppa di mussels, and "paccheri del giorno (giant, Neopolitan rigatoni in a mushroom-prosciutto cream sauce)."  A few Yelp reviews:  "The prices are very reasonable, the staff is very friendly and attentive and the food is delicious." "It's a totally family friendly atmosphere (3 tables had young kids) and the food was really outstanding."


Owner Dario Gaite explains that "La Spezia" is on the Ligurian coast of Northwest Italy, the town where his grandfather came from.  He says "The food is prepared like it was a Sunday afternoon at Grandma's. We bring the style and comfort of Italy to our patrons with hearty and generous platters of pasta, seafood, meat entrées and decadent desserts - all meant to be shared amongst family and friends."  Specialty dishes include Baked Clams, house made Rigatoni, Calamari Arrabiata, Veal Chop Valdostana, and a favorite - Burnt Broccoli.  There are great Steaks and Chops, Seafood, many Pasta dishes - all in huge family size portions enough for two, three or more.  We dined on an appetizer of creamy burrata over arugula; homemade Lobster Ravioli in an awesome cognac sauce with chopped shrimp; Paccheri del Giorno, homemade jumbo rigatoni in a heary cream sauce with mushrooms, shallots and prosciutto. Branzino Provencal was fresh and simply prepared with tomatoes, garlic, white wine and olive oil. For dessert, we tried their luscious house made cannoli, in a large open shell; and the lightest napoleon ever, covered with whipped cream.   Executive Chef Paco and his talented kitchen team prepare everything fresh, nothing is pre cooked, even the sauces, there's personalized service and the entire staff is very accommodating. There's even a kids menu.


This charming restaurant gives you a feeling of dining in Italy with antique style Italian posters, an inviting arched entrance to the main dining room which has a long 1/2 brick wall, coffered ceilings, framed artwork and mirrors, chandeliers, wall sconces, and crisp white linen table cloths.  The bar room has large windows, a wood, granite and brick bar, tables, and hightops.  There's a creative cocktail list and wines are reasonably priced.


Dario and his friendly staff invite you to enjoy an authentic Italian family style dining experience at La Spezia...you will be totally satisfied, very full and probably take home leftovers for the next day.
SAMPLE MENU