Stresa
MANHASSET 1524 Northern Blvd
stresarestaurant.com
516-365-6956
Lunch Mon. - Fri. 12:00 - 3:00 Dinner Mon. - Sat. 5:30 - 11:00 Sun. 5:00 - 10:00
AMEX VISA MC DINERS CLUB
PRIVATE PARTY ROOM; CATERING; HANDICAP ACCESSIBLE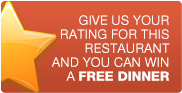 Regarded as one of the best Italian restaurants on Long Island, Manhasset's Stresa was rated "Excellent" by The New York Times and awarded four stars by Newsday. The Zagat Survey lauds the restaurant known for 'delectable' Italian cuisine" and comfortable upscale interiors. Owners Giorgio Meriggi, Pasquale Cervera and Antonio D'Arcangelo have always lived up to their highly acclaimed reputation for fine food and service. We wish Pasquale all the best in his retirement.
Stresa exudes refined elegance with graceful drapes, plush carpeting, gold framed paintings, silver flatware, fine china and fresh flowers on each table. Antonio creates large magnificent floral arrangements like those often showcased at the Metropolitan Museum of Art.
Dishes are artfully plated presentations of chic yet classic Italian cuisine. Specials include Pollo Divino, or divine chicken, a tender breast of chicken stuffed with jumbo shrimp in a spicy white wine sauce; and Veal Chop Milanese served with chopped tomato and seasoned with oregano, basil, and garlic. Don't fret over difficult dining decisions. According to Zagat, "Even if you 'pick from the menu blindfolded, you won't go wrong.'" Finish on a sweet note with sensational homemade desserts. Souffles are available if you order ahead. The excellent international wine list includes some special reserves.
Outstanding service is provided by a finely tuned professional staff. If you're looking for a gourmet dining experience and want to be pampered, Stresa never fails to please.
SAMPLE MENU