Venere Ristorante
841 Carman Avenue Westbury
RistoranteVenere.com
516-333-2332
Lunch
Tues - Thurs  11 - 3
Dinner
Tues - Thurs  3 - 9:30
Fri & Sat  3 - 10:30
Sunday  3 - 9:30
AMEX VISA MC DISCOVER
TASTING DINNERS AVAILABLE; DAILY SPECIALS; PRIVATE PARTY ROOM; TAKE OUT; HANDICAP ACCESSIBLE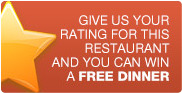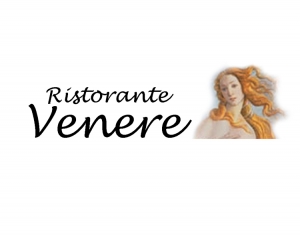 A landmark in Westbury since 1979, Ristorante Venere is owned and operated by Chef Angelo Graziosi, and his sons Frank, Joe and Michael.  Highly rated by Newsday, Zagat, and The New York Times, this family run old world Italian restaurant offers accommodating service and consistently satisfying food in large portions with reasonable prices.  Frank and Joe, culinary trained chefs and graduates of the prestigious Johnson & Wales University, worked with world renowned chef Daniel Boulud, and Michael works the front.

House specialties are their award winning meatballs and spaghetti, and signature dishes include Italian egg rolls, branzino, calamari, zucchini linguini, house made pastas like ricotta cavatelli, plus they also make their own garlic knots, and home made desserts.  There are daily blackboard specials and entrees include spaghetti or ziti or house salad.  We enjoyed a hearty signature dish of tender pork braciole over Frank's homemade cavatelli; and their classic fresh made Caesar salad.  International wines are reasonably priced and so are classic martinis and cocktails.  The cozy bar is a perfect place to enjoy some wine and one of their pizzettes, personal size pizzas, or traditional full sized pizzas, that many regulars take out.
 
A reproduction of Botticelli's painting "The Birth of Venus" is the focal point of the dining room which is decorated in soft tones of beige with curtains, arches, brickwork and original paintings by Joe's wife, and there are pictures of celebrities in the bar area surrounding a large framed mirror.

At Ristorante Venere, Angelo and his sons are hands on and take great pride in serving their customers high quality food for a great value.  Dishes are made fresh using classic culinary techniques, service is friendly and caring – you will be treated like family here and you are sure to return again and again.
SAMPLE MENU