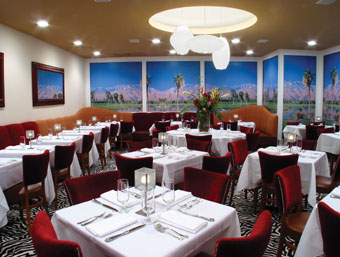 Summit
308 East 49th St.
(bet. 1st & 2nd)

212-759-1964
www.summitnyc.com



Appetizers
Blue Point Oysters, Cilantro, Garlic, Ginger, Lemongrass, Sambal Olec (screaming oysters from hell)

Seared Foie Gras, Citrus jam, Bitter Chocolate Biscotti, toasted Pistachio

Steamed Mussels, grilled Rosemary, roasted Garlic, Cream

Roast Triglie, grilles Pineapple, Papaya/Lime salad, Cha Ye Dan vinaigrette

Mushroom raviolo, Mushroom/Tomato fricassee,
Truffle brodetto

Braised Buffalo short ribs, Salsify croquettes,
pickled Water Chestnuts

Entrees
Wood grilled Lobster, Lime/Shallot butter, Basil, Serrano chili, fresh Corncake, grilled Tomato

Dry Aged N.Y. Strip, herbed Marrow, whipped Potatoes, grilled Asparagus, Soy pan sauce

Duck Leg Confit, Roast Breast, Forbidden Rice,
Macadamia nuts, Garlic bulbs, Plum Wine Sauce

Venison osso bucco, Juniper/Verbana risotto, Polenta crisp

Seared Skate, Mondongo broth, Lemon gnocchi,
roasted Celery Root

Tagliatelle pasta, slow roasted Tuna, Caper berries, Kalamata Olive, grape Tomato, Tuscan Olive Oil



Cuisine: New American, Italian - Asian Influences
Avg. Check: $35 - $40
Attire: Casual Neat

Summit Restaurant and Lounge opened on East 49th Street in June of 2004. Summit brings together the 1960's feel of Palm Springs, Las Vegas, and the heyday of elegant nightclubs.

Owner Vincent Sgarlato, a self-professed Sinatra fan, wanted to open a restaurant that married his love of Sinatra and food. No stranger to the restaurant business, Vincent's family owned and operated Sgarlatos at the South Street Seaport for 16 years. He also owns and operates Tar Bar on the Upper East Side.

The nightclub themed décor at Summit Restaurant is complete with plush banquettes, zebra and tiger rugs, and tongue-and-groove cedar walls. A realistic mural of Palm Springs, depicting a desert, mountains, and a golf course behind a glass sliding door, wraps around the room, adding to the domicile feel.

Heading up the kitchen is Executive Chef Bill Seleno. His menu is New American with Italian and Asian influences, as Bill creates beautiful, yet well structured dishes. After stints at Wilkinson's Seafood, Guastavino's, and Moomba, Bill has created the menu for Summit. He has developed a style and method of design that is sure to please every palete. Blue Point Oysters, prepared with Cilantro, Garlic, Ginger, Lemongrass, and Sambal Olec, known most popularly as the "screaming oysters from hell", have become a crowd and critical favorite. Unabashed creativity can be found in the Seared Skate, served in a Mondongo broth, with Lemon gnocchi and roasted
Celery Root.

Most agree with Forbe's Magazine which stated that "With Frank Sinatra as its inspiration, Summit is a good-guy, good-time place. The mood is kitsch, fun and wonderful." Don't miss out.
LIVE MUSIC; PRIVATE PARTIES; WINE TASTINGS; FIXED PRICE MENUS; PRE-THEATER MENU;

RESERVATIONS
Suggested

CREDIT CARDS
Amex, Visa, Mastercard, Discover

HOURS
Lunch
Mon. - Fri. 11 - 3

Dinner
Mon. - Sat. 5 - 11